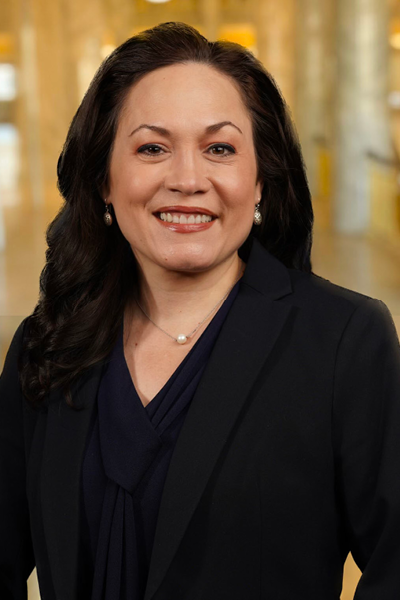 Executive Director
sophiadicaro@utah.gov
(801) 538-1534
Sophia M. DiCaro is Executive Director of the Governor's Office of Planning and Budget and a Senior Advisor to Governor Cox. Prior to her current role, Sophia was the chief compliance officer for The Cynosure Group, an investment advisory firm in Salt Lake City. 
Before joining Cynosure, she spent 15 years with the State of Utah. In the Governor's Office of Planning and Budget, Sophia ran the Utah State Data Center, performing demographic and economic analyses, and was later a lead budget and policy analyst. She then served in the Governor's Office of Economic Development, first as finance director, and later as deputy director and chief operating officer. 
After working under four gubernatorial administrations in various roles, Sophia served a term in the Utah State House of Representatives, representing northern West Valley City. She has also worked as a commissioner for the Utah Alcoholic Beverage Control Commission, and is currently a trustee for Primary Children's Hospital. She serves on the advisory boards of the Kem C. Gardner Policy Institute at the University of Utah, as well as the Utah Women's Leadership Institute, and was recognized by Utah Business Magazine as one of Utah's 30 Women to Watch.