WORKING AT GOPB
---
GOPB offers a unique opportunity to make a tangible impact on the state's future by contributing to Utah's statewide planning, budgeting, and policy decisions. Our focus on continuous improvement and data-driven decision making fosters a dynamic and innovative work environment, encouraging employees to think creatively and find solutions to complex challenges. Our emphasis on teamwork and collaboration provides a supportive and inclusive workplace with opportunities for growth and mentorship.
We are consistently seeking high-caliber employees who thrive in a collaborative work environment, who are driven by a desire to serve, who take pride in delivering high-quality work, and who are action-oriented, proactive problem-solvers, and demonstrate a curiosity and eagerness to find innovative solutions to a variety of challenges.
GOPB offers a diverse range of job opportunities that cater to different skill sets and areas of expertise. These roles encompass a wide spectrum of responsibilities, including budget analysis, performance measurement, economic and fiscal impact analysis, policy analysis, planning coordination, and more. Whether it's working closely with state agencies, conducting economic research and forecasting, coordinating planning efforts, or driving operational efficiencies, GOPB provides a breadth of job options that allow individuals to contribute their talents and expertise to the planning, budgeting, and policy functions of the state of Utah.
---
CURRENT EMPLOYMENT OPPORTUNITIES
---
GOPB is not currently hiring.  Please see below to inquire about future employment and submit your information to the GOPB hiring team for consideration for future opportunities.
*This page is updated regularly with any open positions.
---
EMPLOYMENT INQUIRIES
---
We are always interested in engaging with qualified professionals looking to join our team even when we're not hiring, and we would love to learn more about you! Using the button below, please submit a resume and a brief description of the type of opportunity you would be interested in pursuing with GOPB.
---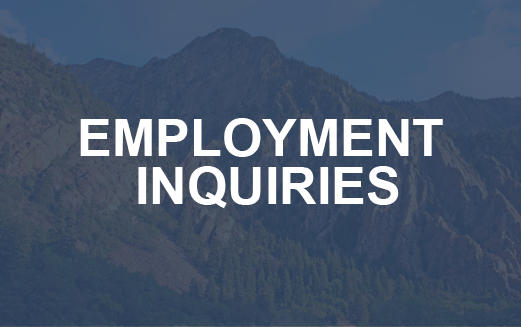 ---
FELLOWSHIP PROGRAM
---
GOPB is looking for applicants with a strong work ethic, experience or interest with one or more of our areas of focus, and a desire to learn more about state government for our Fellowship Program. As a fellow in GOPB, you will help drive the best investment and use of Utah's resources throughout a six-month hands-on experience. You will work primarily with one of our four office pillars, while also learning about, and contributing to, the other pillars.
---