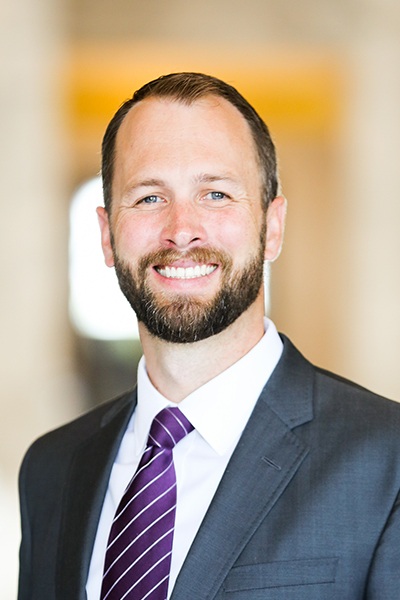 Budget & Policy Analyst
meallred@utah.gov
O: (801) 538-1703
Michael is the budget and policy analyst for the Department of Health and also assists with performance measurement, internal training, operational efficiencies, and administrative rules.
Previously, Michael spent nine years as a performance auditor with Utah's Office of the Legislative Auditor General. In addition to coordinating training, updating internal policies, and facilitating internal efficiencies, Michael worked on a broad range of performance audits in various state agencies, including the Utah State Board of Education, Utah Department of Transportation, Utah Department of Workforce Services, Utah Labor Commission, Utah Department of Financial Institutions, Utah department of Agriculture and Food, Utah Department of Technology Services, Utah Insurance Department, and Utah Department of Commerce. 
Michael holds an MPA degree from the Romney Institute of Public Service and Ethics at Brigham Young University's Marriott School. In his free time, Michael enjoys spending time outside with his family, hiking, fly fishing, and snow skiing. Michael originally hails from where the vineyards meet the redwoods in Northern California, where he spent his youth exploring the great outdoors while hiking, camping, fishing, and hunting.