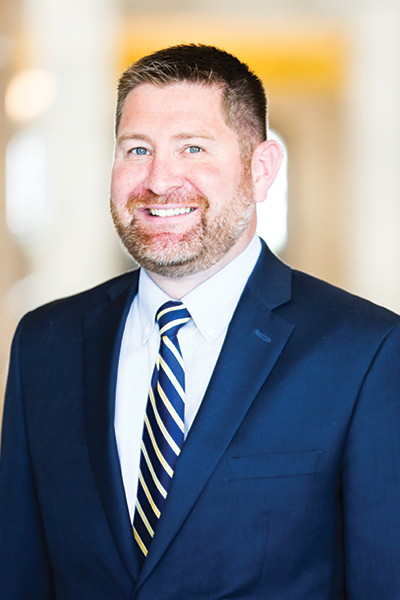 Senior Budget & Policy Analyst and Strategic Planner
ecurtis@utah.gov
(801) 538-1427
Evan has been with the Governor's Office of Planning and Budget (GOPB) since 2007 and has a unique background in both planning and budgeting. During his time with GOPB, he has worked to provide outreach, research and resources to local governments, served on numerous boards and commissions, and has been involved in numerous state planning efforts. Most recently, Evan has worked with several state agencies to identify budget and policy solutions to natural resource issues. 
Evan earned a bachelor's degree in political science, a master's degree in bioregional planning, and a graduate certificate in the National Environmental Policy Act from Utah State University.
In Evan's spare time, he enjoys spending time with his family and recreating in Utah's magnificent outdoors.